Have you ever experienced discomfort when trying to eat some cold pizza? If your answer is yes, we bet that you are on the lookout for a convenient and proper way to reheat pizza in A Ninja Foodi.
Can you reheat pizza In an air fryer?
Good news for you, your search may end here, That's a great idea to try reheating pizza in an air fryer.
Let's dig into it with us now.
Reheating pizza in Ninja Foodi air fryer oven
In this guide, we reheat pizza in the Ninja Foodi air fryer. It will be different from your type of air fryer. So, please adjust the time and temperature to suit.
A basic guide for you to reheat pizza in the air fryer: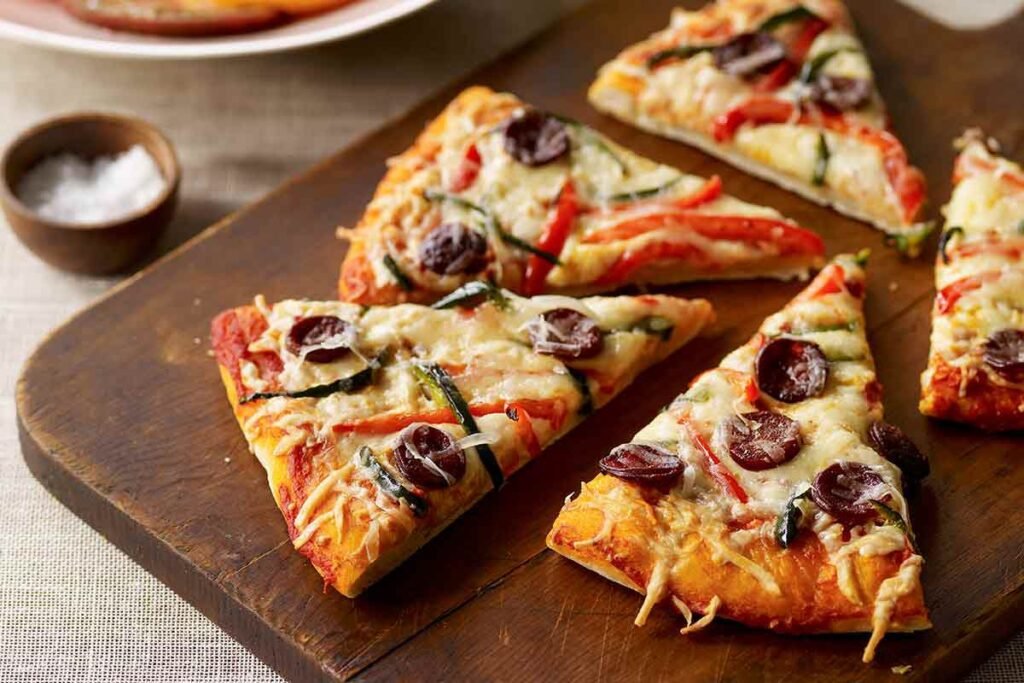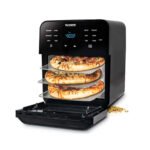 Print
Reheating Pizza In Air Fryer
Do you want to learn how to reheat pizza and frozen pizza in air fryer properly?
Materials
1-3

slices

Pizza

take the right amount
Instructions
Preheat your air fryer to 160 degrees C ( or 320 degrees F)

Put your leftover pizza into the basket of an air fryer.

Cook these slices of pizza for around three or four minutes and swiftly unlock your air fryer's holder to test the pizza.

If they are heated to your liking, then take them out.

If you think they will need more time to heat carefully, then let's cook around another more than 1 or 2 minutes until you feel they are perfect to eat.

And voila! It's time to enjoy your pizza!
Plus, here are a few tips on air fryer pizza reheat we would like to cover:
Tips for reheating pizza in the air fryer
The frying temperature of an air fryer will depend on the model and manufacturer, so check the pizza during frying to adjust the time and temperature accordingly.
In fact, pizza can be reheated with different temperature settings, depending on the different thickness of the food. Therefore, it is essential to monitor them carefully so that a good result can be achieved.
Don't put too many pizzas in the basket. The total number of pizza slices you put into the basket will rely on the dimension of your air fryer.
>> Read more:
FAQs
Can You Reheat Pizza In An Air Fryer?
Definitely, reheating pizza with an air fryer will save you some problems, such as pizza getting soggy or overheating. With the air fryer, you can enjoy hot crumbs or leftover pizza in a flash. Thanks to the heated air circulation technology, the air fryer allows your food to achieve crispness with little or even no oil.
How to reheat pizza in an air fryer?
You just need to put the Pizza to be reheated in the basket. Set the temperature to about 300-400 degrees F and wait for about 3-5 minutes.
How long to reheat pizza in an air fryer?
This period depends entirely on the set temperature and whether your pizza crust is thick or thin.u003cbru003eHowever, most foodies tend to reheat their pizza in about 4-5 minutes using their air fryer.u003cbru003eIf this is the first time you attempt to rewarm the pizza, you ought to check your pizza after around 3 or 4 mins. Or else, you can reheat around 1-2 mins each time, then check the heating level after each additional reheat.
Can you put a frozen pizza in an air fryer?
Yes. It is very easy to reheat frozen pizza in an air fryer. Air fryer frozen pizza for 7-15 minutes at 350 – 400 degrees F until golden brown and the cheese is starting to crisp.
The Bottom Line
If you still accompany us until these last thoughts, we are sure that next time, you will no longer wonder about "how to reheat pizza in a "Ninja Foodi". Furthermore, you also have already unclogged some common questions related to this favorite food for your family.
Thank you for your reading. If you concur that our content is helpful, don't forget to follow us and share this with others who have the same cooking interest as you.